Manufacture process
1. Drawing Design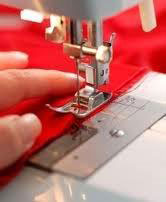 Grab precisely the details of customer's requests and draw the designs of products by a highly skilled designer.
2.Manufacturing a sample
After showing the design drawing to a customer, we start manufacturing the sample exactly as it is said on the drawing.
3.Affirmation
We ask you to check the coloring and the texture of the sample to select the products to be manufactured.
4.Production
Factory powered with 150 upgraded machines and 250 skilled embroidery experts starts manufacturing. For prevention of any mistakes during the manufacturing, there are inspections at the highest level in each and every stage.
5.Final Inspection
Based on the basis of Japan Synthetic Textile Inspection Institute Foundation, the products will be inspected for the coloring, shrinkage, light resistance and etc. The products are maintained with a complete management system.
6.Shipment
Products are packaged in world class packaging materials, thereby by ensuring their safety and on time delivery in transit.
Copyright 2013. All rights reserved. Design & Development by
netman.co.in